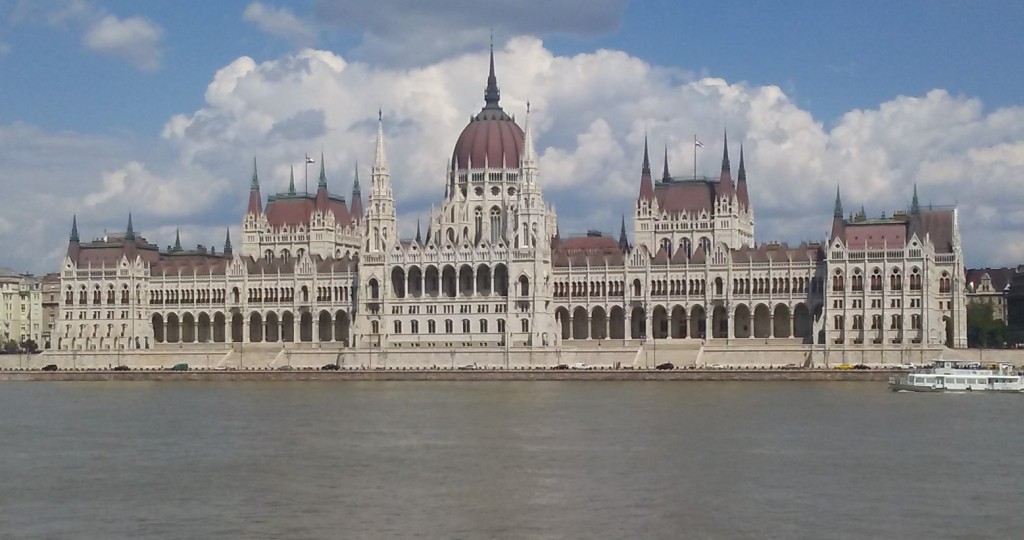 I am an American Christian pastor and attorney visiting Budapest for the first time. On behalf of Christians in America and around the world I want to thank you for your courageous defense of Christian values and culture in Europe and to apologize for recent false and insulting comments made against you by disgraced former US President Bill Clinton.  http://www.breitbart.com/london/2016/05/17/clinton-poland-hungary-reject-mass-migration/
Mr. Clinton, speaking on behalf of his wife Hillary, criticized "Poland and Hungary, two countries that would not have been free but for the United States and the long Cold War, have now decided this democracy is too much trouble."
Neither Mr. Clinton, nor his wife, nor current President Barack Obama have any moral right to speak for the generation of Americans that liberated Europe because that generation, including its leaders, was decidedly Christian in its values and worldview. The "democratic" values it fought to preserve and promote included quite prominently the right to life, the sanctity of marriage and the natural family, and the concepts of national sovereignty and self-determination — values that your administration has courageously championed in Hungary.
In contrast, the so-called "democratic values" of Bill and Hillary Clinton and Barack Obama are abortion, homosexuality, Islamic expansionism, and global socialism. Most assuredly, American soldiers did NOT shed their blood to open Europe's doors to homosexual "marriage" and Islamic Jihad. If you, Mr. Prime Minister, had run for President of the United States in the 1940s and 1950s against any of these three Marxist ideologues you would have won by a landslide.
If by "democracy" Clinton means government by the will of the people versus tyranny by oligarchs he is doubly discredited. It is obvious that the people of Hungary overwhelmingly support family values and oppose open borders, while the Clinton/Obama cabal are blatantly, tyrannically and lawlessly ignoring the will of the American public by force-feeding us the LGBT agenda and welcoming an endless flood of illegal immigrants across our southern border.
In short, American Christians applaud your nation, Mr. Prime Minister, for modifying your constitution in 2011 to state that human life begins at conception and marriage is between one man and one women. We also applaud your more recent leadership in defying the European Union's suicidal "open borders" policies, especially regarding the threat represented by Islamic "immigrants."
Please do not be deceived by the US and European media on these matters. Millions of right-thinking people in the United States and around the world are very grateful for your leadership in defending Christian culture and the principle of national self-determination.
Respectfully,
Dr. Scott Lively
President, Defend the Family International
www.defendthefamily.com
Above photo is the Hungarian Parliament Building