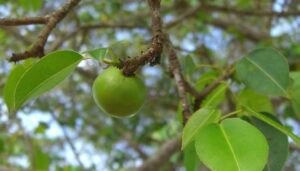 Sexual Orientation Regulations (SORs) (also known as sexual orientation anti-discrimination policies) are the most devious tactic of the LGBT movement for stripping Christians of First Amendment protections and setting the stage for the "gay" takeover of any social, political or cultural entity.   These SORs are the seed that contains the entire tree of the homosexual agenda with all of its poisonous fruit.  Once implanted, the entire agenda emerges like the trunk and branches of a Manchineel tree, producing what looks deceptively like wholesome fruit but in fact is known in the island paradise in which it grows as the manzanita de la muerte, or "little apple of death."
Read more: http://www.mnn.com/family/protection-safety/blogs/why-manchineel-might-be-earths-most-dangerous-tree#ixzz3k7xUeEyG
The antidote to the poisonous SORs is First Amendment Supremacy!  The solution is already in the U.S. Constitution and simply needs to be re-affirmed in either of two ways:
Our First Amendment Supremacy Clause is designed to amend existing Sexual Orientation Regulations (SORs) in cities, counties, states, corporations, schools and colleges, and other organizations to ensure that in any contest of SORs with the First Amendment, the First Amendment must prevail.
First-Amendment-Supremacy-Clause-Fact-Sheet
Our First Amendment Supremacy Bill is a stand-alone statute to be enacted by states which do not already have state-level SORs.  FASB invokes the doctrine of preemption to "preempt the field" and mandate First Amendment supremacy over SORs within any sub-unit of its government and other entities within its jurisdiction.
First Amendment Supremacy Bill Fact Sheet
Send copies of these fact sheets to every pro-family political activist and public official you know and urge them to adopt the First Amendment Supremacy strategy.
Vigorously oppose any new SORs at any level.  Attack them as "Gay Fascism Bills" because that's what they are.  (it worked in Springfield, Missouri http://www.scottlively.net/2012/07/09/christian-red-alert/)
It is SORs that have allowed the LGBT activists to take down Christian bakers, printers, florists, bed and breakfast hotel owners and others, and hung a sign saying "hateful bigot" around the necks of every Bible-believing Christian in America.
It is SORs that have allowed LGBT activists to take control of a vast number of huge corporations whose resources, identity, and community goodwill they are now cynically plundering to advance their selfish and destructive agenda.
Vigorously oppose the Federal Equality Act, which is an SOR at the federal level (ten times more dangerous than the SCOTUS "gay marriage" ruling).
Remind everyone that SORs are always sold as if they are limited to protecting homosexuals and transsexuals from employment and housing discrimination (despite almost zero evidence of such discrimination in America for at least 20 years), but in fact are ENFORCED as blanket prohibitions on all disapproval of the LGBT agenda!!
The LGBT agenda is poisonous, but we have the antidote in the First Amendment.  Use it, or lose it!