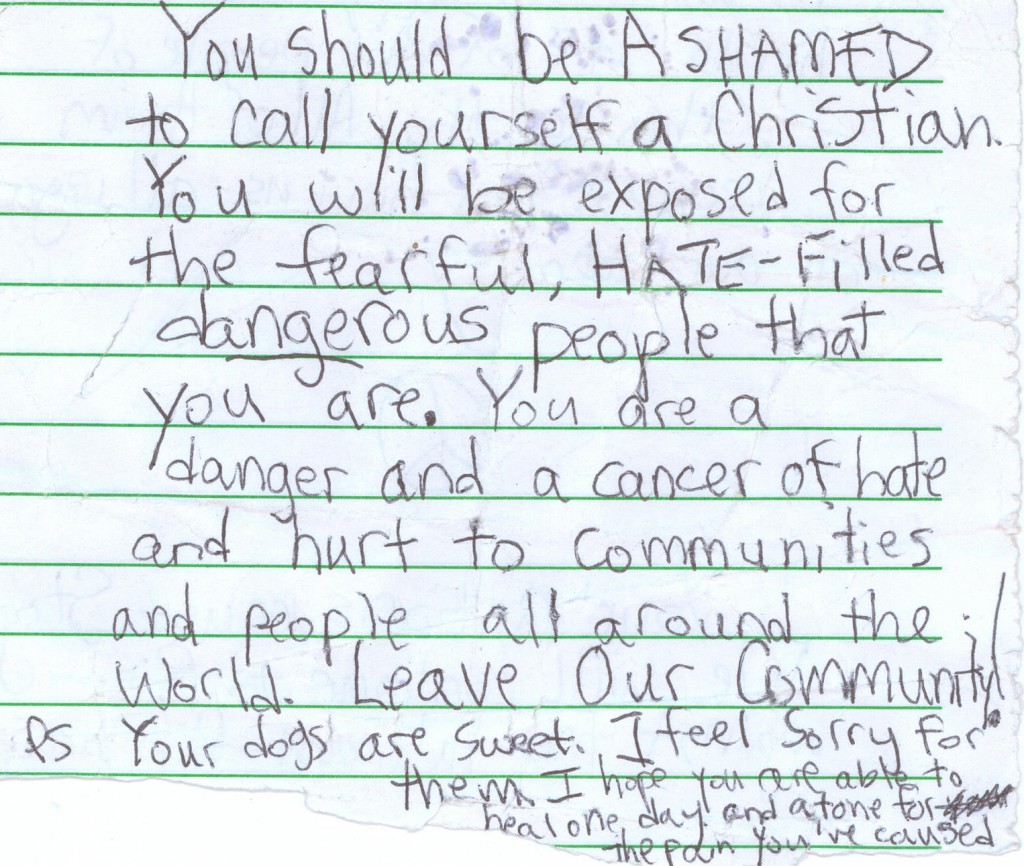 Friends,
The above note was left on my front gate a couple of weeks ago anonymously.  It reflects the attitude of hatred that has been generated against me by the radical left here in my own community.
I also recently received the following death threat in my voicemail late one night:
"Denounce the Uganda Nazi bill or I will hang you and burn you alive, you disgusting Nazi maggot.  You're a Nazi.  You're not a human.  You're a parasitic maggot and if you don't get the f*** out of this country you will die."
Here it is in MP3 threattoscott
For my ministry 2012 has been The Year of the Smear.  Click on this link for a two page summary in PDF of the persecution we have endured, complete with photographs.  It is a reminder that those who dare to stand up to the homosexual movement pay a heavy price.  I want also to remind you that I rely entirely upon donations to remain in this most difficult mission field.  As we approach the final days of 2012 please remember my ministry in your year-end giving by making a tax deductible donation at http://www.defendthefamily.com/help/donate.php.  And please forward this message to your pro-family friends.
Blessings in Jesus,
Pastor Scott Lively