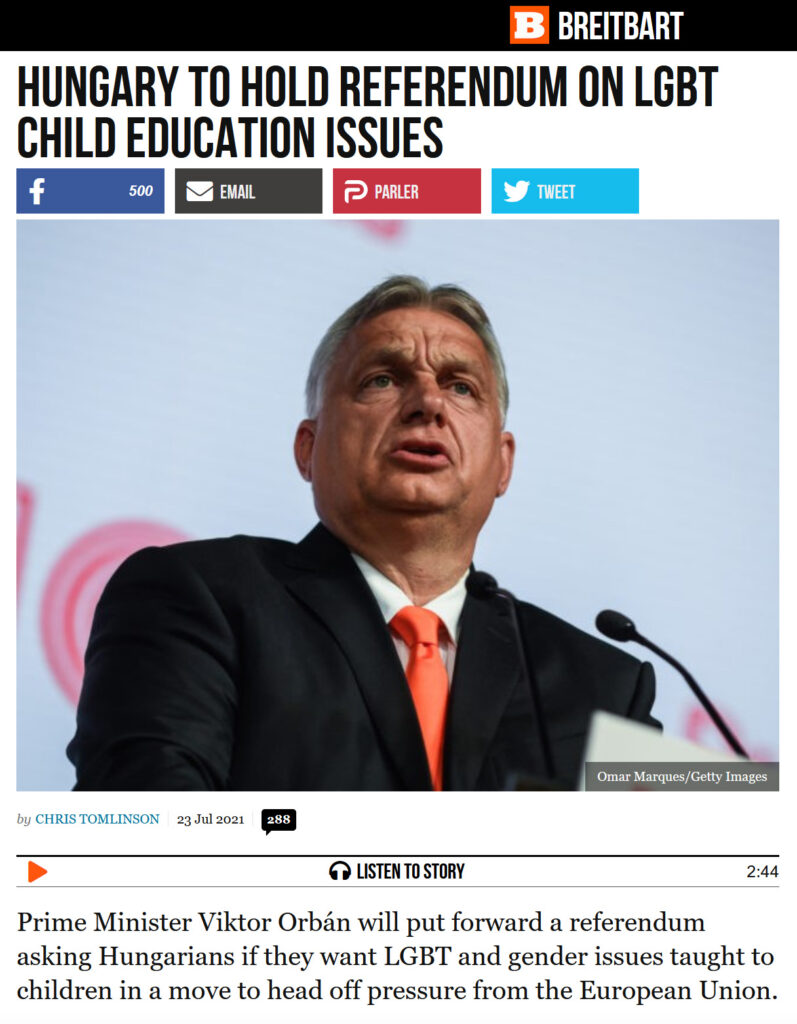 To sign Petition, please scroll down
STATEMENT OF THE WORLD LEAGUE
OF CITIZENS AND CIVIC ASSOCIATIONS
Pro-family activists around world have nominated the Hungarian Prime-Minister, Viktor Orbán for the medal ,,ҮЙ БҮЛӨ/ FAMILY" – the human rights award of the WORLD LEAGUE OF CITIZENS AND CIVIC ASSOCIATIONS (based in Bishkek, Kyrgyzstan).
Prime-Minister Orbán, has announced that his government will hold a nationwide referendum on "child protection" in order to defend the universal natural rights of life and family.
Our friend Waldemar Herdt, the Member of German Parliament (Bundestag) has agreed to deliver the medal to Viktor Orban.
We should support our allies!
Bolotbek Batilov, Chairman.
[Note: In October 2016, The WLCCA hosted Dr. and Mrs. Lively for a week of seminars, media interviews and pro-family activism in Kyrgyzstan in support of a (very successful) national constitutional amendment protecting true marriage, which period culminated in the joint release of the Declaration on the Natural Life Movement by Dr. Lively and Chairman Batilov. ]
Petition to Thank Prime Minister Viktor Orban for Standing Against the LGBT Agenda in Schools
PROTECTING SCHOOLCHILDREN FROM LGBT PROPAGANDA
In 2006 and 2007 Dr. and Mrs. Lively were hosted by New Generation Church of Riga, Latvia (a denomination of 250 Russian-speaking churches in 14 countries) on a 50-City Pro-Family Speaking Tour through eight countries of the former Soviet Union, including many Russian cities. A central theme of that tour was protecting children from LGBT propaganda. In 2007, in the final city of the tour, St. Petersburg, Dr. Lively published his Open Letter to the Russian People which included this specific warning:
"Remember that their focus is always on the young people. The homosexuals know they can't change the values of the older people, but that young people…are easily persuaded to accept homosexuality as just another lifestyle. In fact, many young people become active defenders of homosexuality, because the 'gay' movement portrays all homosexuals as helpless victims of societies who 'just want to be left alone to love whom they please'….[In the schools] Young people at every grade level should receive age-appropriate instruction on why sexual morality and family values are important to their future."
A couple of years later, St. Petersburg became the first of several major Russian cities to ban LGBT propaganda to children. In 2013 the Russian Parliament adopted the law nationally almost unanimously, backed by the support of a stunning 88% of the populace. President Putin both signed and publicly supported the law, saying "I believe we should leave kids in peace."
In response to that historic legislative victory, I wrote An Open Letter to President Vladimir Putin and mailed him a copy of the letter along with a copy of The Pink Swastika: Homosexuality in the Nazi Party (which has been translated into Russian). In my letter I thanked him for standing up for family values and warned him that "world leaders" (implying Obama) would almost certainly retaliate harshly, writing:
"I want to caution you not to assume that you have fully solved the problem by the enactment of this law. The battle to protect your society from homosexualization has only just begun, and you may be surprised to discover in the coming months and years just how aggressively many world leaders will work to try to intimidate and coerce you to capitulate to homosexualist demands. Few political agendas in the history of mankind have marshaled the tenacity and resolve of the homosexualist movement. Its activists are driven by an implacable militancy and a zeal to advance their own self-serving interests that rivals even the most fanatical religious cults."
I then went to Moscow in October 2013 as a member of the planning committee for the World Congress of Families VIII (scheduled for 2014), where I lobbied unsuccessfully (against the position of the "big dog" American pro-family honchos) for WCF8 to officially endorse the Russian law and try to have it passed everywhere.
But the WCF8-Russia never happened because within weeks of the passage of the Russian law LGBT uber-activist Obama turned 180 degrees against his own State Department's "Reset Policy" of normalization with Russia and launched a full-fledged international campaign to demonize Putin and the Russians starting by sabotaging the Socci Olympics in February 2014 followed by orchestrating the 2014 coup in Ukraine to replace its pro-Russian president with an Obama/Biden stooge. Obama essentially restarted the Cold War in revenge for Putin's highly influential defiance of the global LGBT agenda. Several countries (including Ukraine) who were ready to quickly follow Russia's lead were dissuaded from doing so by the vehemence of Obama's reaction.
NOW, however, seven years later, the pro-family hero Viktor Orban, Prime Minister of Hungary has followed Russia's lead and banned LGBT propaganda in schools, saying: "the European basic treaties clearly show that it is an issue that belongs in national authority," adding that "Brussels bureaucrats have no business here". No matter what they'll do, we will not allow LGBTQ activists to enter our kindergartens and schools."
Per a Gateway Pundit article: "According to a report by Origo.hu, Soros NGOs have been pumping millions into the promotion of the LGBT agenda to schoolchildren in Hungary, including the Labrisz Lesbian Association (2019: 11 million Forint/$36,747), the Background Society Hatter (25 million Forint/$83,516), Budapest Pride (2019: 6 million Forint/$20,043), the Transvanilla Transgender Association, the Hungarian LGBTQ Association and the Patent Association against Patriarchy. According to Origo, promoting the LGBT agenda in Hungary is of particular importance to heir-apparent Alexander Soros."
In response to intense pressure to buckle on the issue, Orban brilliantly countered by calling for a national referendum to let the people decide. Per Breitbart "The referendum will see Hungarians asked five questions, including asking if they support public education presentations on subjects such as sexual orientation to minors without parental authorisation and promotion of gender reassignment treatments for minors….The Hungarian referendum comes after the country held a similar referendum in October 2016, then on the question of mass migration and saw 95 per cent of Hungarians say no to EU migrant redistribution plans."
We expect the Hungarian referendum will be a huge encouragement to pro-family people everywhere!

IF YOU SHARE OUR CONCERN ABOUT PROTECTING CHILDREN FROM LGBT ACTIVISM, PLEASE SIGN THE PETITION AND DONATE TO THIS MINISTRY HERE, CHOOSING THE ABIDING TRUTH MINISTRIES DONOR OPTION.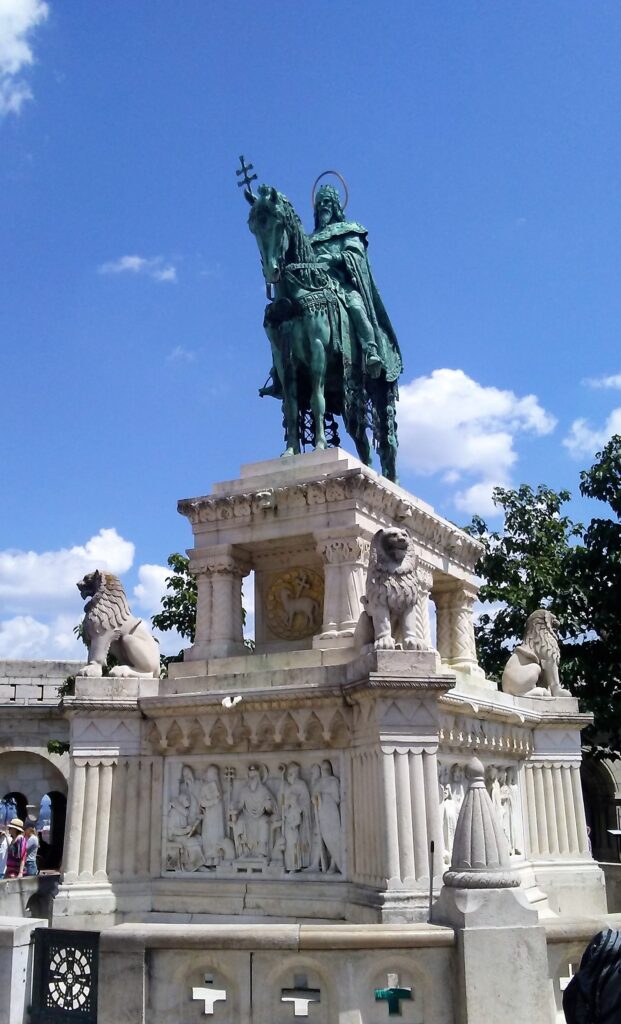 My Open Letter to Hungarian Prime Minister Viktor Orban — June 7, 2016
I wrote the following letter to Prime Minister Orban during my two-year 27-nation study of the international conservative/populist movement in 2015-2017. I am re-publishing it to this website in support of his recent decision to put Hungary's recent ban on homosexual propaganda to children to a national vote in repudiation of the European Union's condemnation of that important legislation.
Dear Prime Minister Viktor Orban,
I am an American Christian pastor and attorney visiting Budapest for the first time. On behalf of Christians in America and around the world I want to thank you for your courageous defense of Christian values and culture in Europe and to apologize for recent false and insulting comments made against you by disgraced former US President Bill Clinton.
Mr. Clinton, speaking on behalf of his wife Hillary, criticized "Poland and Hungary, two countries that would not have been free but for the United States and the long Cold War, have now decided this democracy is too much trouble."
Neither Mr. Clinton, nor his wife, nor current President Barack Obama have any moral right to speak for the generation of Americans that liberated Europe because that generation, including its leaders, was decidedly Christian in its values and worldview. The "democratic" values it fought to preserve and promote included quite prominently the right to life, the sanctity of marriage and the natural family, and the concepts of national sovereignty and self-determination — values that your administration has courageously championed in Hungary.
In contrast, the so-called "democratic values" of Bill and Hillary Clinton and Barack Obama are abortion, homosexuality, Islamic expansionism, and global socialism. Most assuredly, American soldiers did NOT shed their blood to open Europe's doors to homosexual "marriage" and Islamic Jihad. If you, Mr. Prime Minister, had run for President of the United States in the 1940s and 1950s against any of these three Marxist ideologues you would have won by a landslide.
If by "democracy" Clinton means government by the will of the people versus tyranny by oligarchs he is doubly discredited. It is obvious that the people of Hungary overwhelmingly support family values and oppose open borders, while the Clinton/Obama cabal are blatantly, tyrannically and lawlessly ignoring the will of the American public by force-feeding us the LGBT agenda and welcoming an endless flood of illegal immigrants across our southern border.
In short, American Christians applaud your nation, Mr. Prime Minister, for modifying your constitution in 2011 to state that human life begins at conception and marriage is between one man and one women. We also applaud your more recent leadership in defying the European Union's suicidal "open borders" policies, especially regarding the threat represented by Islamic "immigrants."
Please do not be deceived by the US and European media on these matters. Millions of right-thinking people in the United States and around the world are very grateful for your leadership in defending Christian culture and the principle of national self-determination.
Respectfully,
Dr. Scott Lively
President, Defend the Family International